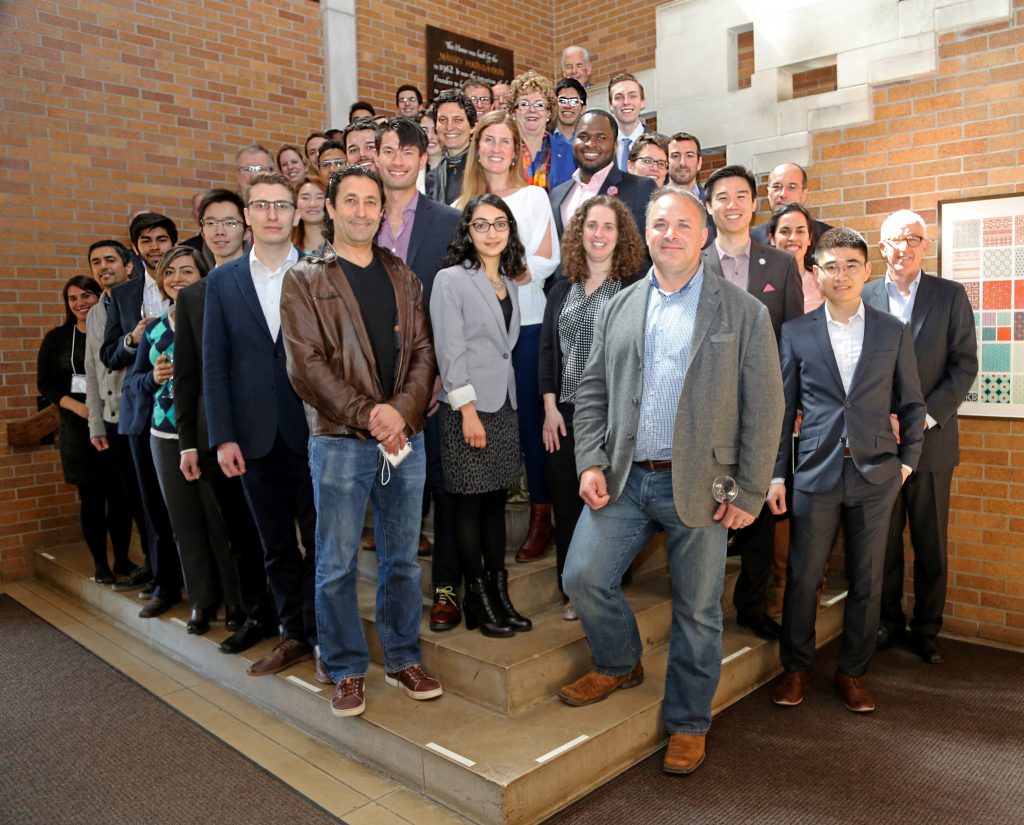 ISTEP recognizes that it cannot achieve its mission on its own. Both collaborations within the Faculty and University, and external partnerships are vital to achieving our goals. ISTEP faculty and staff work with the following organizations on numerous initiatives to improve student experience and outcomes.
Canadian Engineering Education Association (CEEA-ACEG)
Many of our faculty, students and staff are members of the  Canadian Engineering Education Association ,  a national organization dedicated to supporting engineering education and engineering education research. CEEA-ACEG organizes an annual conference, which is an opportunity to share research and best practices on a variety of topics in engineering education. Undergraduate and graduate students are encouraged to attend, with special pricing and programming for students.
Ontario Institute for Studies in Education  (OISE), University of Toronto
ISTEP partners with OISE through the  Collaborative Specialization in Engineering Education.  Participating programs are the MA and PhD programs in Curriculum and Pedagogy offered through the  Department of Curriculum Teaching and Learning   and the MA, MEd and PhD programs in Higher Education offered by the  Department of Leadership Higher and Adult Education .  Approximately half the graduate students enrolled in this collaborative specialization are registered in OISE. ISTEP also partners with OISE through the Centre for  Science, Mathematics and Technology Education  (SMT). SMT provides a scholarly community for researchers, instructors and graduate students from across the University to advance research in SMT education.
Engineering Career Centre, U of T Engineering
The Engineering Career Centre   supports the career development of U of T Engineering students. ISTEP works closely with the Engineering Career Centre toward this mission. ISTEP faculty support students searching for engineering positions by providing: feedback and instruction on developing job  application materials and  personal marketing;  programming to help students develop professional identities; and support for students charting their career paths.  Through teaching and research,  ISTEP brings focus to the  transdisciplinary skills  that  employers  often  seek during the hiring process.
First Year Office, U of T Engineering
The First Year Office   is dedicated to supporting the academic and personal transition of students throughout their first year of study at U of T Engineering. ISTEP  faculty teach and support multiple first-year  courses, and  form part of the  First Year Office. Together, we assist engineering undergraduates during the transition from high school to university, and help plan the curriculum for academic programs.
U of T  Institute for  Multidisciplinary  Design  & Innovation, U of T Engineering
The  University of Toronto Institute for Multidisciplinary Design & Innovation (UT-IMDI)  partners with leading companies to offer student teams opportunities to work on industrial design projects that enhance their technical competencies, develop key competencies in areas ranging from leadership to communications, and spark their entrepreneurial spirit.  ISTEP  faculty work in the Multidisciplinary Capstone Design course, helping to develop course assignments and assessment practices and tools. We also  deliver workshops and provide  one-on-team support for students in areas including teamwork and communication.
Cross-Disciplinary Programs Office, U of T Engineering
ISTEP  faculty teach core courses for several  undergraduate engineering  minors and certificates, particularly for  programs in  Engineering Business,  Entrepreneurship,  Leadership and  Communication. These  programs  provide curricular pathways for training in  transdisciplinary  skills, culminating in an official acknowledgement on  student  degrees.
The Entrepreneurship  Hatchery, U of T Engineering
The Hatchery   nurtures a culture of entrepreneurship across U of T Engineering and beyond. ISTEP  faculty support the Hatchery's mission across multiple programs and projects as mentors, instructors and advisors.  ISTEP further fosters creative problem solving and engineering design techniques  through its  own curricular and co-curricular offerings.