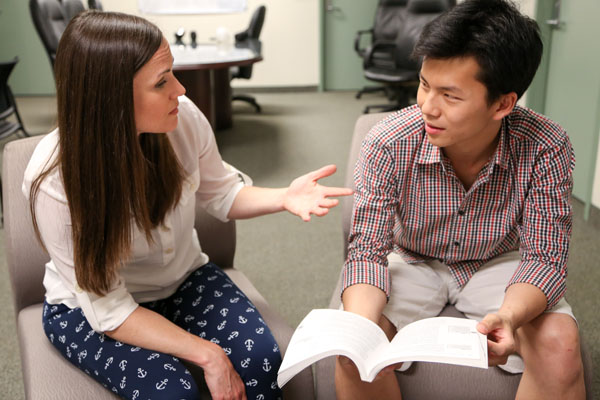 Communication underpins every facet of engineering — from interacting with clients, to interpreting specifications, to developing and pitching design solutions. The most successful engineers are able to effectively:
interpret and understand written, oral and visual information

analyze and apply information to meaningful action

generate original written, oral and visual artifacts to communicate their engineering knowledge.
Through our long-standing Engineering Communication Program (ECP), ISTEP fosters the development of effective communication skills through:
integrated courses from first to fourth year

support for faculty on assignment and curriculum development

one-on-one tutoring

specialized workshops

elective courses that lead to an undergraduate certificate in communication.
---
Jump to:
Undergraduate Programming | Graduate Programming | Additional Opportunities 
"Being a transportation engineer in the public sector, a big portion of my time is spent explaining highly technical concepts to Councillors and the general public, both of whom just want a simple explanation of how each project affects their day-to-day lives. This is where communication skills become much more important than technical abilities. It is an engineer's ability to communicate that determines their success, and more importantly, the success of their project." – Trajce Nikolov (CivMin 1T5) 
Programming for Engineering Undergraduates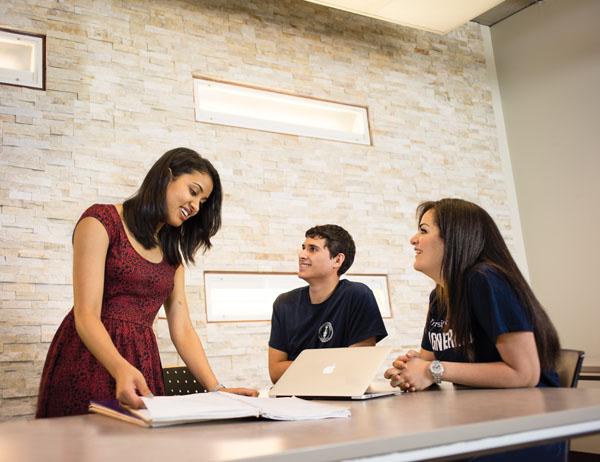 Core Programming
ISTEP works with many course instructors, starting right in first year, to provide you with a solid foundation in the principles of effective communication (e.g., Engineering Strategies and Practice and Praxis courses). From second to fourth years, communication instruction is tailored to the specific needs and disciplinary norms of each of the Faculty's academic areas, ensuring that communication is taught in a way that is relevant and applicable to future engineering careers.
Tutoring
The ECP Tutoring Centre fosters and supports your development as a communicator. You can schedule in-person or online appointments for assistance with written assignments, oral presentations, interview preparation, slide design, test-taking strategies, resumes and application materials. Tutors can empower you to become a confident and independent communicator.
Certificate in Communication
Administered by ISTEP, this certificate is an opportunity for you to gain specialized expertise through courses that expand on communication practices in contexts beyond engineering, deepen theoretical understanding of communication, and facilitate professional development in writing, oral communication and critical thinking. Visit the ECP website to learn more about the requirements.
Programming for Graduate Students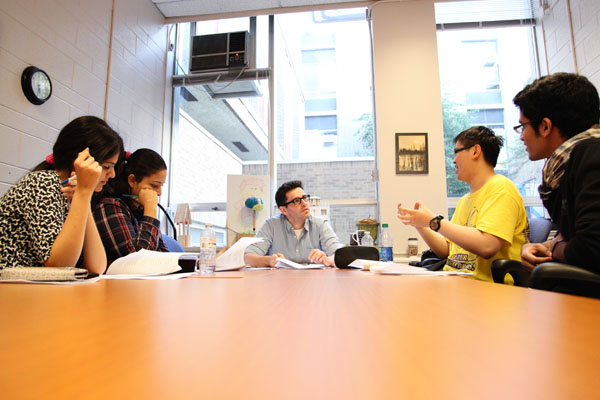 TEP5500 – Research Methods and Project Execution
This course, taught by ISTEP faculty, provides core graduate training in critical research, argumentation, implementation, and communication skills. You'll develop your research and project management skills, acquire strategies to identify and articulate a research hypothesis, set research goals and plan your research approach (including quantification of results and validation of quantitative metrics), and share research findings effectively via oral, written and graphical communication.
Graduate Scientific Writing Courses
These courses are designed to help you organize complex ideas into a coherent framework and express them using professional scientific language. The Faculty offers two versions of an Introductory Course: an ESL (English as a Second Language) course, and an EFL (English as a First Language) course. The content is the same, but the material is delivered at a pace that is appropriate for each cohort. Upon completion of either of these courses, you may progress to the Advanced Course, also known as the "Thesis Course".
Additional Opportunities for Communication Development
Graduate Centre for Academic Communication (GCAC)
GCAC  provides graduate students with advanced training in academic writing and speaking, offering five types of support designed to target the needs of both native and non-native speakers of English: non-credit courses, single-session workshops, individual writing consultations, writing intensives, and a list of additional resources for academic writing and speaking.
Graduate Engineering Council of Students
GECoS is a forum for representatives of all engineering graduate student associations at U of T to collaborate on a variety of initiatives, including academic, social and professional events. Check out upcoming events and opportunities on the GECoS site.
Student Clubs and Teams
U of T Engineering Toastmasters provides a mutually supportive platform for students to develop public speaking and leadership skills. U of T Engineering's club follows the Toastmasters International Educational Program, a structured path made up of small projects to improve specific aspects of oral communication or leadership.
Many clubs, teams and competitions culminate in communication artifacts, such as presentations or final reports. ISTEP is often involved in those aspects of clubs as well, especially with the UNERD (Undergraduate Engineering Research Day) poster and podium presentations. The Galbraith Society also publishes an annual collection of undergraduate research papers, offering students an opportunity to develop their academic writing skills.
Involvement in student club opportunities often counts toward the Co-curricular Record (CCR). For more information on how to get involved, visit the Engineering Society website or ULife online.