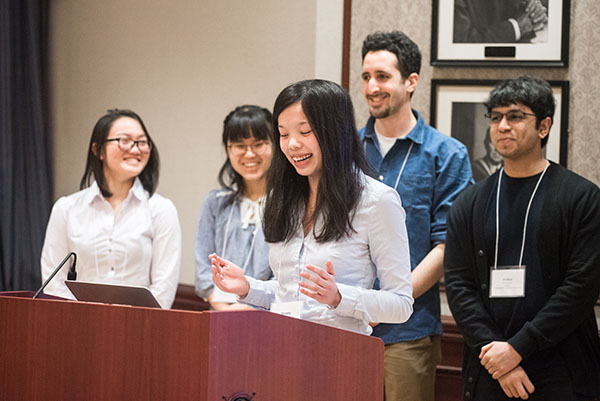 ISTEP supports the integration of leadership and team-learning into core courses across U of T Engineering.
Being an engineer is about more than solving equations and complex technical problems. It's about working with people, building strong teams and creating positive social change. Leadership education complements your technical education by offering opportunities for personal, interpersonal and professional development. Knowing who you are — your strengths, talents and preferences — empowers you to effectively collaborate with others (teams) and work toward a larger vision (organization) in order to influence positive change (society).
---
The Troost Institute for Leadership Education in Engineering (ILead) is the focal point for engineering leadership research and training at the University of Toronto's Faculty of Applied Science and Engineering.
Learn more about the myriad of ILead programming, courses and events on the Troost ILead Website