Assistant Professor, Teaching Stream | philip.asare@utoronto.ca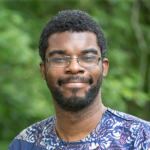 Professor Asare joined ISTEP in July 2020. He previously held the position of assistant professor of electrical and computer engineering at Bucknell University. He also spent time as a scholar-in residence at the U.S. Food and Drug Administration while earning his PhD in computer engineering from the University of Virginia.
Professor Asare's full bio will be posted soon. Please read the University of Toronto News story featuring his work in re-humanizing design.